This is a bit delayed. Upon arriving in Hamburg the plan was to immediatedly and regularly blog everything that is happening here at Miami Ad School Europe. Now we are through with the third week and here is my first post. So much for ambitious plans.
The name Boot Camp really lives up to it's sweat-promising name. We were sweating literally, but that was also due to the unusual heat here in Hamburg. Boot Camp wise, the first weeks felt like more like four with so many new ideas, new people, presentations, new things learned and it takes some time to process it all.
I will hopefully commence regular transmissions from the field by Sunday. Until then, here is a photo of the Account Planning Boot Campers 2010 courtesy of the phantastic Olaf Kroenke.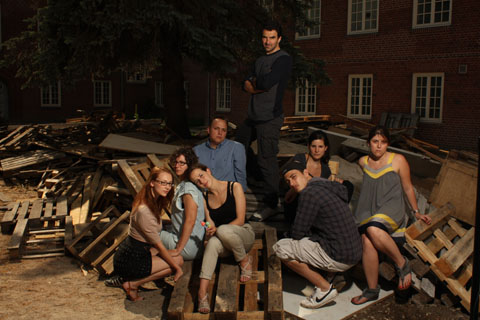 We are quite a diverse bunch from Brazil, Switzerland, Spain, Germany, Latvia and Austria. Some with experience in planning, some in account management, some in creative and some fresh from school.